Professional Real Estate Services
Kevin O'Brien, Realtor®
CALL: (781) 681-9567
Featured Real Estate In Norwell, MA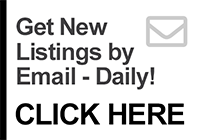 Welcome to GreatRealEstateSouthOfBoston.com. I offer real estate services in Norwell, MA, and can help you find a great home south of Boston from 9 a.m. to 9 p.m. all week long.

I am primarily involved in sale of residential homes and therefore have time to spend concentrating on your needs without distractions. I serve the towns within 30 miles of Norwell; which is 30 miles South of Boston near the seacoast. All areas of Plymouth , Norfolk and Suffolk counties are served, as well. Please contact me if you are interested in buying or selling your house. I am one of the best real estate agents in the area that can help address your needs. Give me the summation of the real estate you seek and I will search for you to find the ideal property.
Click the town of choice lower left and MLS listings will appear. Click on the right of the listing photo and the next photo for that property listing will appear. External and internal photos will give you an overview of the property. Contact me to set an appointment to see the property and any other real estate service questions that you may have.
Featured Real Estate Listings In Norwell, MA
Contact Me
You can contact me at exkobld4141@gmail.com and kev.obrien@exprealty.com
My number is 781-681-9567 and 339-236-9856.